The Macau administration will complete discussion on the medical malpractice act, related administrative rules and regulations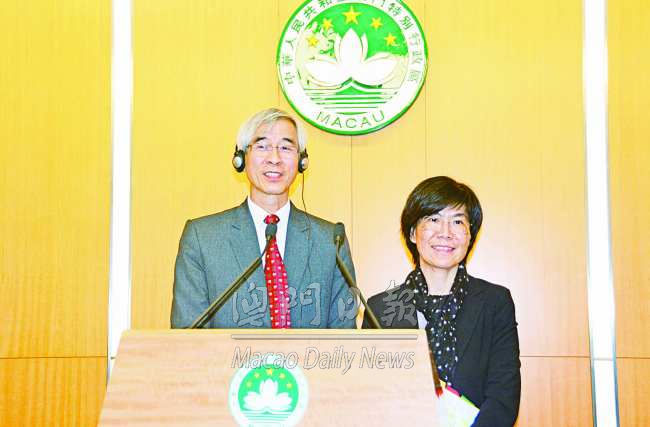 The administration will complete discussion of"medical malpractice Law"of the three administrative regulations, the health care provider professional liability compulsory insurance act, the medical malpractice test Committee, the medical dispute mediation centre, will be held this month twenty-six days to take effect. The health care provider professional liability compulsory insurance act administrative regulations, healthcare providers must be forced to buy insurance, according to the different classification of the sum insured under limit of fifty thousand Yuan to two million yuan.
And associated administrative rules have been signed completed, pending next Wednesday's Gazette, you can determine the compulsory insurance of the relevant rules.
But the temporary provisions as follows:(by the Executive Council spokesman Liang Qing court in the news will be on offer)
"Recommendations healthcare providers professional liability compulsory insurance coverage including: for medical service providers to the fault of the violation of Health Regulations, guidelines, ethical principles, technical expertise or conventional made to the medical act to the detriment of the clinic's physical or mental health and lead to liability for damages; medical service providers due to the life or physical integrity to serious hazard for the person to provide emergency medical assistance lead to liability for damages; according to the insurance terms of the contract, because the insurance accident compensation and the resulting litigation costs, attorney fees and other expenses. While the set does not belong to insurance coverage of the variety of circumstances, such as due to a medical service provider intentionally act or omission caused the injury, or due to a healthcare provider in a drunken, drug made under the act."
In addition, the Board instructed the medical records, management, storage and destruction procedures guidelines for medical record requests made to the specification. And Annex VIII for the prescribed contents of the specification, pharmaceutical and medicine who, although in the prescription to write on name and signature.
The following is the Board of Health instructed the content
Translated by Yandex.Translate and Global Translator